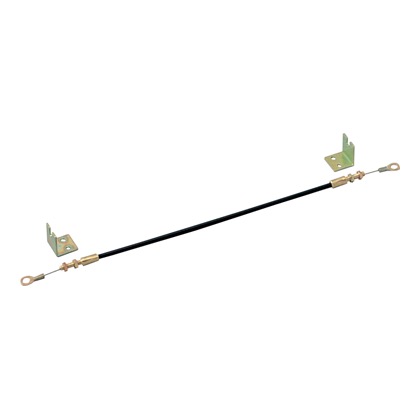 STAINLESS WIRE ROPES
BRAND :
Takigen
| PRODUCT CODE :
AC-1025-Y
Get Quotation Now
Features
The inside of the outer is molybdenum coated so that the movement is smooth with very little resistance.



Specifications
Material: Wire: stainless steel (SUS304)
Terminal/nut: iron (SPCC)
Angle: Cold rolled steel plate (SPCC)
Finish: Terminal/nut/angle: Zinc plating chromate treatment (MFZn-C)
Element wire diameter: 0.13mm
Allowable tensile load
AC-1025-Y: 0.58kN
AC-1025-YB: 0.78kN



Specific Use
Use in combination with the handle and the latch. (A-151-A, CP-626, etc)



Remarks
Do not use with a bending length of less than 50mm.
A small bending length will increase the slide resistance of the wire.



---
Related Products