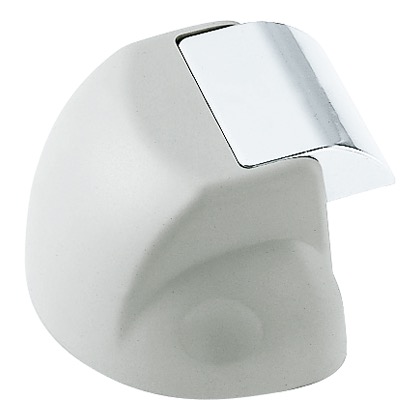 ANTIBACTERIAL CATCHES FOR SAFETY COLOR HANDLES FOR AIRTIGHTNESS
BRAND :
Takigen
| PRODUCT CODE :
FA-662S
Get Quotation Now
Features
FA-662S


To prevent the growth and smell of bacteria, mold etc.
The antibacterial effects last semi permanently.
Installation is compatible with the catch FA-602S for FA-602.
Design is brand-new with the dressing cover.
Installation screws are hidden to prevent crimes.
With oblong hole, the engagement position can be adjusted 3mm front and rear.
Offset height can be adjusted by loosening the catch screw and sliding it.
The emergency escape device can be attached to prevent the trouble with shut-up.
Two installations: use the installation part A for the emergency escape device and use the B for surface attachment.



FA-662


Prevent from getting moldy and bacterial and shut out unpleasant smell.
Keep antibacterial effects for almost semi permanent periods.
Installation is same as the safety handles for airtight closure FA-602.
New appearance thanks to the dressing cover.
Safety mechanism is incorporated in the lock and padlock so door can be unlocked from inside by operating the safety push rod. (FC-701/FC-702)
Can also be locked with the lock pin (FA-662-P)and long-neckpadlock (C-555-30/35).
For both left-hand and right-hand use.



Specifications
FA-662S


Material
Main body: Zinc alloy (ZDC).
Dressing cover: Mixed antibacterial substance AAS resin
Finish: Striker: Satellite chrome plating(MZCr)



FA-662


Mass: 1,180g
Material:
[FA-662] Main body: Zinc alloys (ZDC). Dressing cover: Mixed antibacterial substance AAS resin
[FA-662-P] Stainless steel (SUS 303)
Finish: [FA-662] Antibacterial silver metallic coating.
Accessories: Two keys



Specific Use
FA-662S


Special catches for FA-662/602



FA-662


Medium doors for prefab freezers, dry warehouses, etc.



Remarks
FA-662S


Non-antibacterial type (striker: chrome plating) is available.
For emergency escape device, FC-708N, see page 1372.



FA-662


Chrome plating finish of the lever is available (non-antibacterial type).
Your specified key No. is also available.
For padlock C-555N-30?35, see page 1276.
To prevent faulty movement, after fitting the safety push rod, be sure to check that the lock closes and opens using the key.
After locking, use the lever to check whether the lock is properly engaged.



---
Related Products