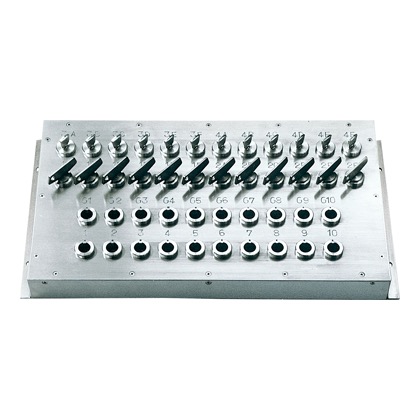 STAINLESS SK TYPE KEY EXCHANGE BOXES
BRAND :
Takigen
| PRODUCT CODE :
L-1010
Get Quotation Now
Features
This is a safety device to prevent unauthorized operation of the equipment by the key without electricity.
Vibration-resistant structure.



Specifications
Any type may vary depending on the system so it's custom-made.



Remarks
Directly-attached-on-the-wall panel type and box-enclosed type are available.
Your required quantity of keys for a total system is available.



---
Related Products